⭐⭐⭐⭐
"What makes this performance so special is that the incredible magic and the visual art are so interwoven that we learn as well as being entertained. It's such a clever concept that surprises and educates us."
- Brittish Theatre Guide
Read full review
---
How would it feel to watch a conjuror perform in the Middle Ages, when suspected witches and sorcerers were cruelly tortured or burnt alive at the stake?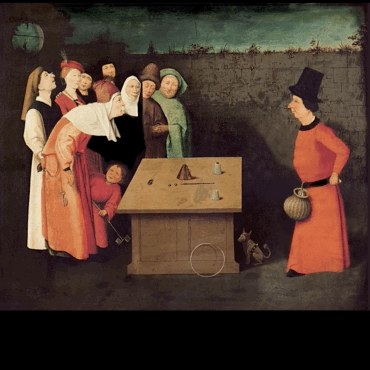 What if you then traveled, via some shamanistic ritual and a shared dream through an imaginary plane … all the way to the conceptual art of today?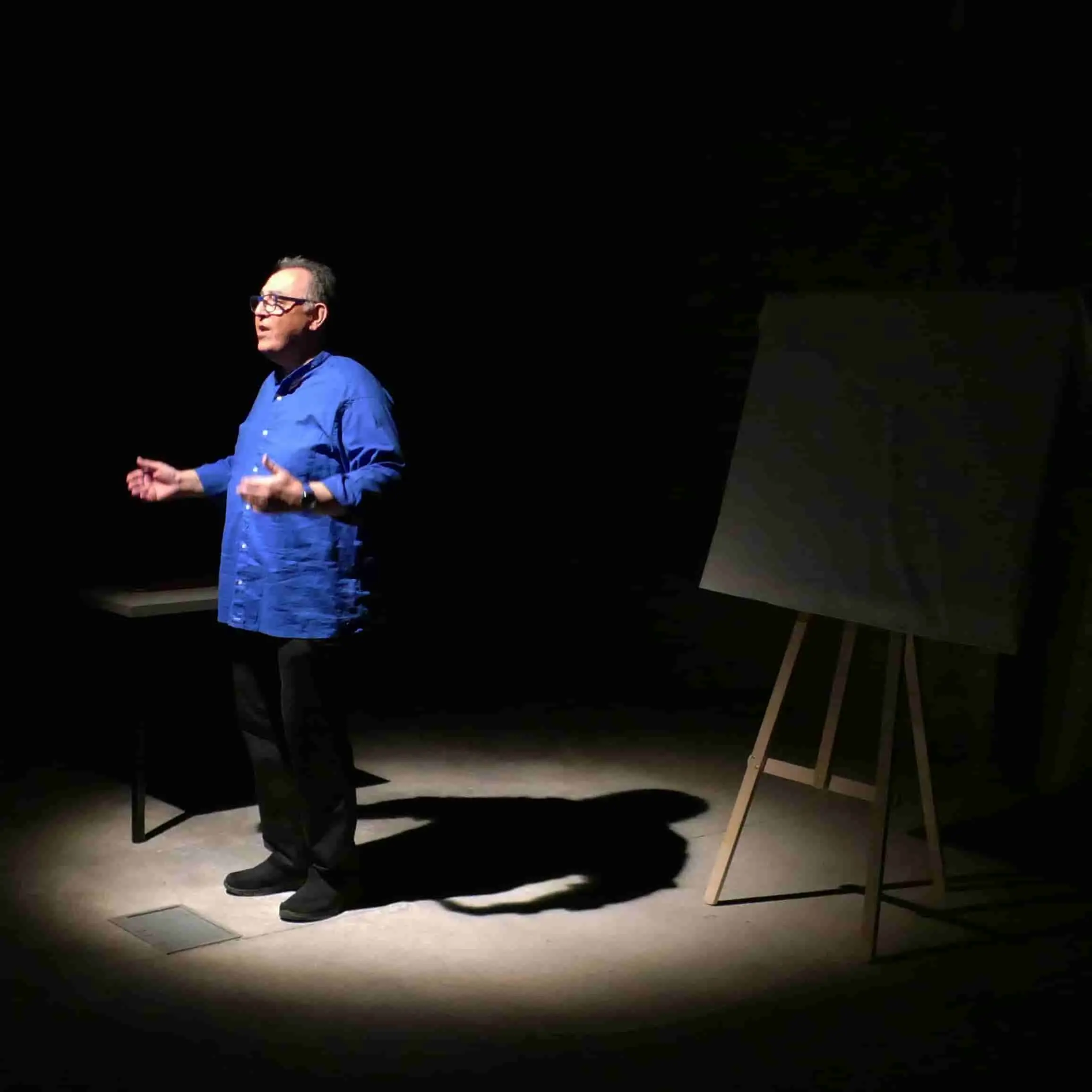 In this modern magic show, Dimis takes you on a journey to explore the changing meaning of art and magic. He will tell stories and challenge your mind, as good art and magic must always do.
"Not just Magic - but Magical" - Cyprus Mail
Meet the Performer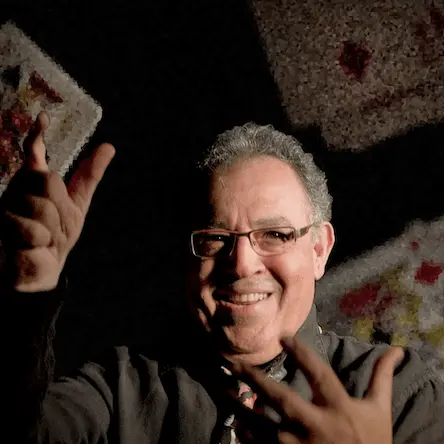 Dimis is a magician who loves art, theatre and music. He studied magic with renowned magician Jamy Ian Swiss and the late Eugene Burger. He has performed close-up and stand-up magic in formal and informal shows, at theatres and restaurants in France, Cyprus and Greece. His keynote presentations in multiple business forums around the world in private and public conferences around the world (including TEDx - New York) always include a touch of magic.
Dimis is a business consultant, author and public speaker with an international outreach and expertise on leadership, creativity and innovation. Before that, Dimis has held senior management positions in large organizations for twenty two years. Before that he was a student of economics and business (he's an MBA but not an MBA-type). Before that he was a rebellious schoolboy and sometimes he still behaves like one.
Reviews
"The captivating magic, aided by numerous members of the audience, is enthralling, all performed with skill and dexterity and delightful background stories. ... So what is magic? Perhaps where the impossible becomes the possible, and, in the very capable hands of Dimis, it is indeed possible."
Robin Strapp, British Theatre Guide
"[A] compelling small gem blending art storytelling and magic."
Raffaele de Ritis, Performing Arts Conceptor
"… what made his show most special was its ability to make you feel as though you were part of the performance – the exhibit – itself. An elaborate storyteller, Michaelides called upon audience members to be volunteers, each one gleeful that he or she had been selected … But Michaelides' show further diverged from typical magic shows in that it also offered acts that were not traditional magic."
Malia Chung, Cyprus Mail, 24 June, 2023
"You had the audience in the palm of your hand … [and] … if part of the purpose was to add meaning to magic, you certainly did that.""
Panayotis Cacoyannis, artist and author
"Dimis is the best keynote speaker I have ever seen!"
David Walker, Former Director of the European School of Administration
"Dimis is a captivating and charismatic speaker and magician with plenty of substance."
Michael Sarris, Former Finance Minister, Cyprus & World Bank Director
"Dimis' motivational speeches are magic! Not just entertaining, but totally captivating our hearts and minds."
Maurice Baker, Former MD, Columbia Shipmanagement, Cyprus
Follow us on social media!